Welcome to the Minecraft Page!
Minecraft is a Sandbox game where everything is in pixels and blocks. You start as your character, the default is Steve, and you spawn in an unique world. You can build, fight, mine, farm, fish, enchant, craft, smelt and do a lot of other things as well.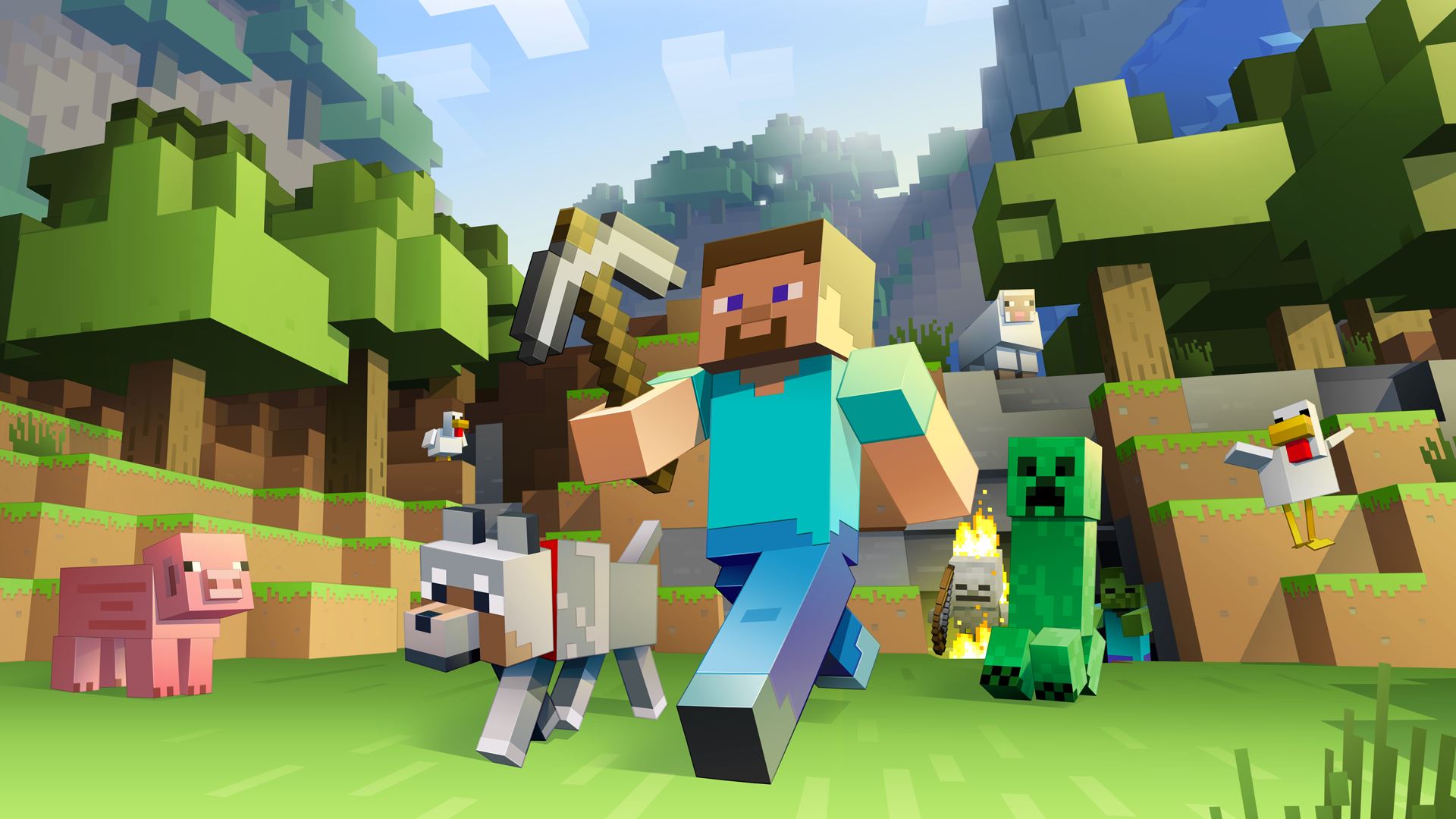 How to survive your first Survival day:
Punch down a tree and make a crafting table
Make some sticks and a pickaxe
Make a staircase mine
Mine 17 cobblestone or more
Craft a Furnace and a full set of stone tools
Chop more trees and build a door and a tiny house.
Put your crafting table and furnace inside
Run out and find 3 sheep
Kill them with your sword
Collect the wool and go home
Make a bed
It's probably nighttime by now, sleep in your new bed
You survived your first day!